Description
A Vision in Versatility
The key with this design was to create the ultimate 'workhorse' guitar which could lend itself to a myriad of styles and tones and appeal to those players with an array of tastes from country and blues to extreme metal. With a humbucker-single-single pickup combination, 5-way selector switch, volume and push/pull tone control, you have 7 basic pickup tones on offer.
• Carved natural mahogany body with carved matte black finish top
• Tapered/carved neck heel
• Grover 305 Rotomatics machine heads in chrome (locking available)
• Wilkinson H-S-S combination pickups (Bare Knuckle upgrade available)
• Wilkinson WVS 50 II K tremolo bridge
• 1 x volume
• 1 x coil-tap tone (push/pull to split bridge humbucker)
• 5-way selector switch
• Canadian hard rock maple neck with 9.5" fretboard radius
• 25.5″ scale length
• 6mm dot fretboard inlays
• Medium jumbo frets (0.106″X 0.039″)
• Hand-made mahogany-maple-mahogany truss rod cover (personalised available)
• Killswitch (optional extra)
• Copper cavity shielding (optional extra)
• Luthier/Designer: Southeast Asia/UK
• Limited production runs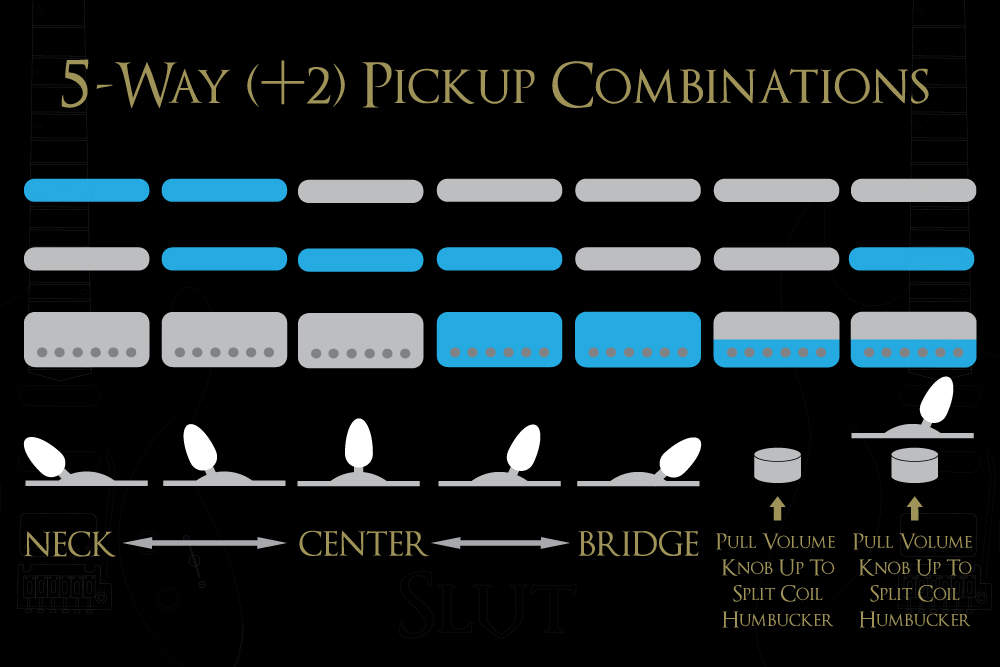 Kingdom players include: Bruce Soord of The Pineapple Thief – Bruce used his SOORD on the whole of the Your Wilderness album if you are looking for an audio demo! Jack Darnell of Confessions Of A Traitor (full-custom UK-made SOORD) and David Gillam (SOORD with EMG HetSet). Jacob Whitt from An Empire Will Fall (ONYX7), Matthis Lemonnier from Season of Tears (ONYX7), Harri Lowe from Return to Rome/Last Stand Studios (ONYX7, EMPIRE bass, SLVT), Julien Mehay from Waverly Lies North (ONYX7). The ONYX7 was also used extensively in the development of the Positive Grid BIAS amp head.
Josh Ballantyne of Fahran (EMPIRE bass), Andy Constantinou of Derailed/AndyCGuitar (ONYX7, SLVT), Nick Goodwin of Beth Blade (EMPIRE bass), Liam Bevan of Chroma (EMPIRE bass), Harvey Ware of Seething Akira (DDSE), Mike Harrison of Portraits by Candlelight (DDSE), George Smith of Return To Rome (DDSE), Ben Boswell of Stand Amongst Giants (SLVT).